Competitive delivery, cost & performance
Good logistics are crucial to maintaining competitive advantages.
We customize logo, scales and colors to customer specifications and deliver within one week, making an extra effort to ensure that our products reach their destination in record time, undamaged and ready for fast and easy commissioning and subsequent operation.
The main switchboard and a number of subdistribution switchboards form the electrical central nervous system of the ship. Because they are critical to power supply, control and system monitoring, instrument robustness is among the most important quality parameters. Collaborating closely with classification societies, who audit our test results and methods before issuing certificates, our Type Test Lab performs measurements relevant for classification approvals and CE marking.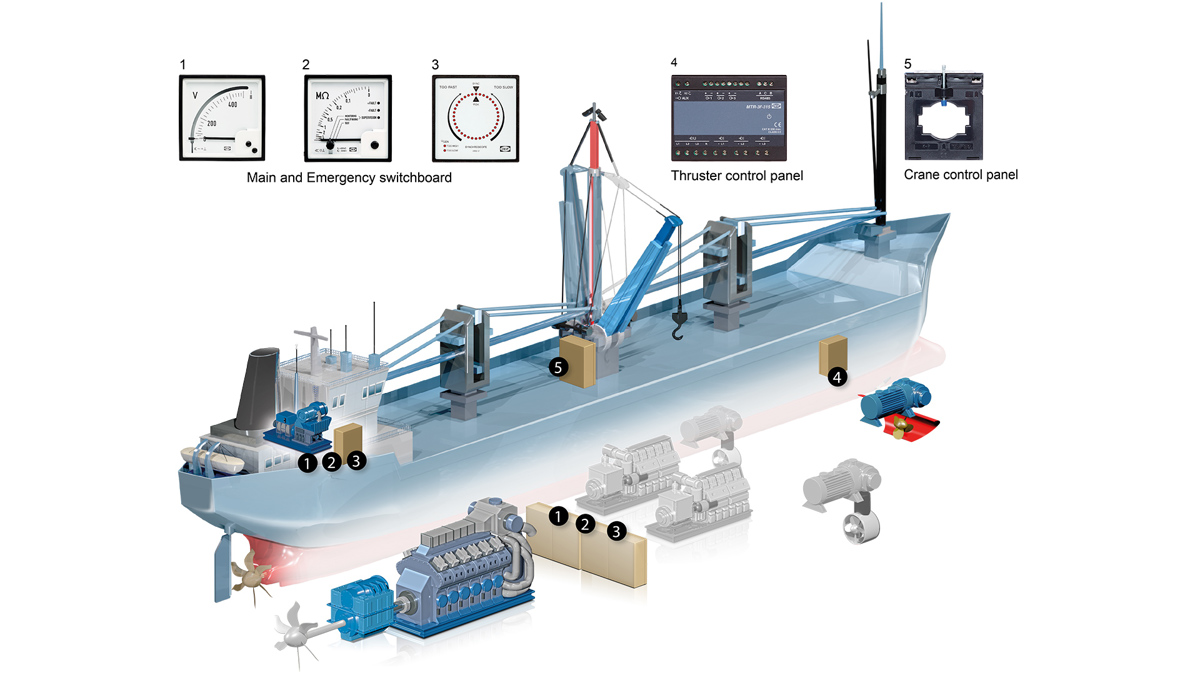 Any line of business
Our solutions provide cost-effective technologies to meet the toughest customer demands and performance needs on land or at sea.
Choose your line of industry below and learn how we can help grow your business.